How to clean your makeup brushes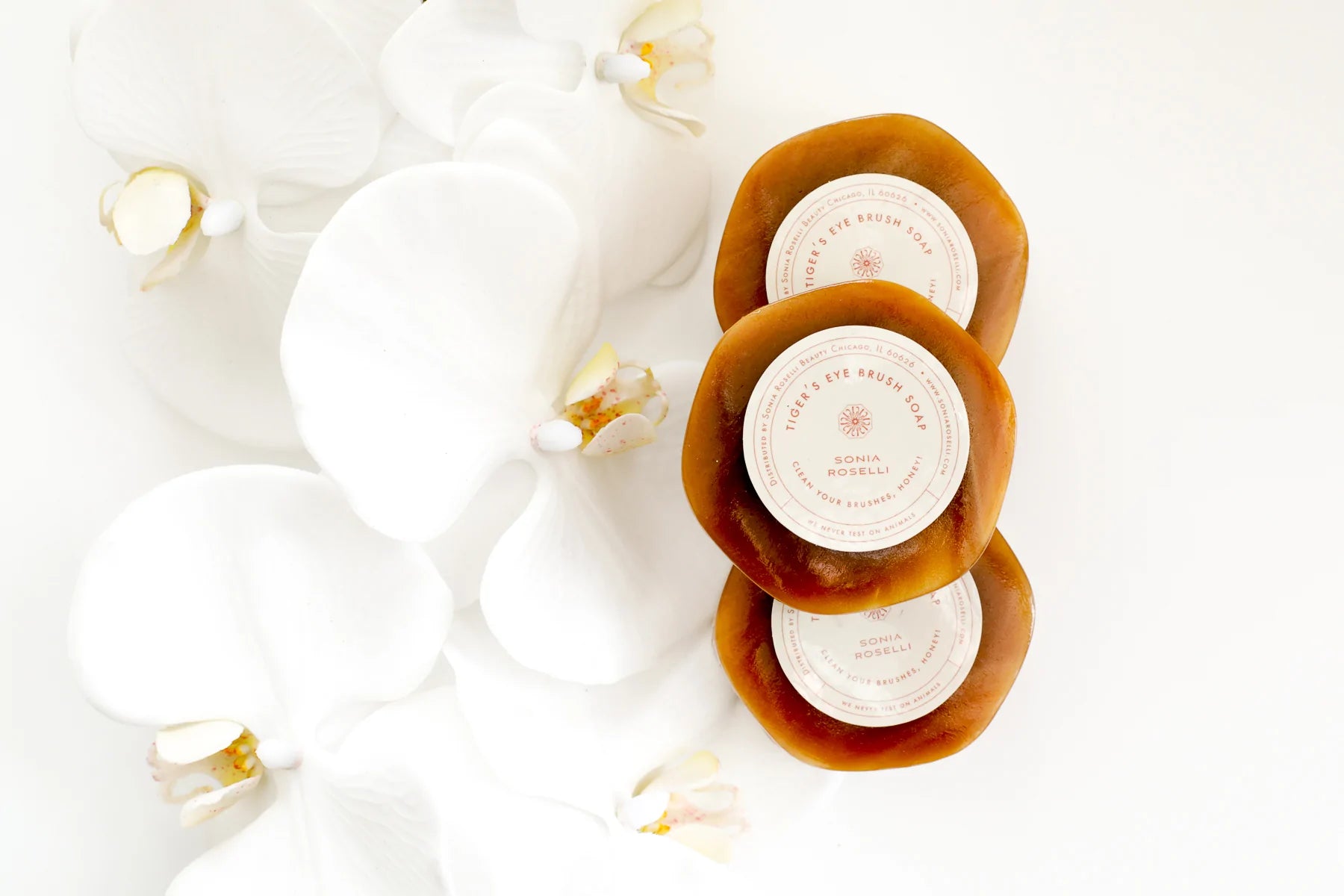 Clean your brushes
For better skin
Dirty brushes can lead to breakouts and it's the most overlooked part of any healthy skincare routine.
Tiger's Eye is a beautiful brush soap that naturally cleans your makeup and skincare brushes without harsh chemicals or residue.
buy now
made for
sensitive skin
Traditional makeup brush cleansers can be harsh and use strong chemicals. This can cause unnecessary skin irritation, especially for those with sensitive skin types.
With Tiger's Eye, you can feel confident knowing your brushes are free of any irritating ingredients that will upset your delicate skin.
buy now
brushes are expensive
Protect your investment
Makeup and skincare brushes are an investment. Protect your investment by caring for your brushes.
Tiger's Eye uses honey and natural oils to break down makeup & skincare and removes stubborn stains.
The result? Your brushes will always look brand new.
buy now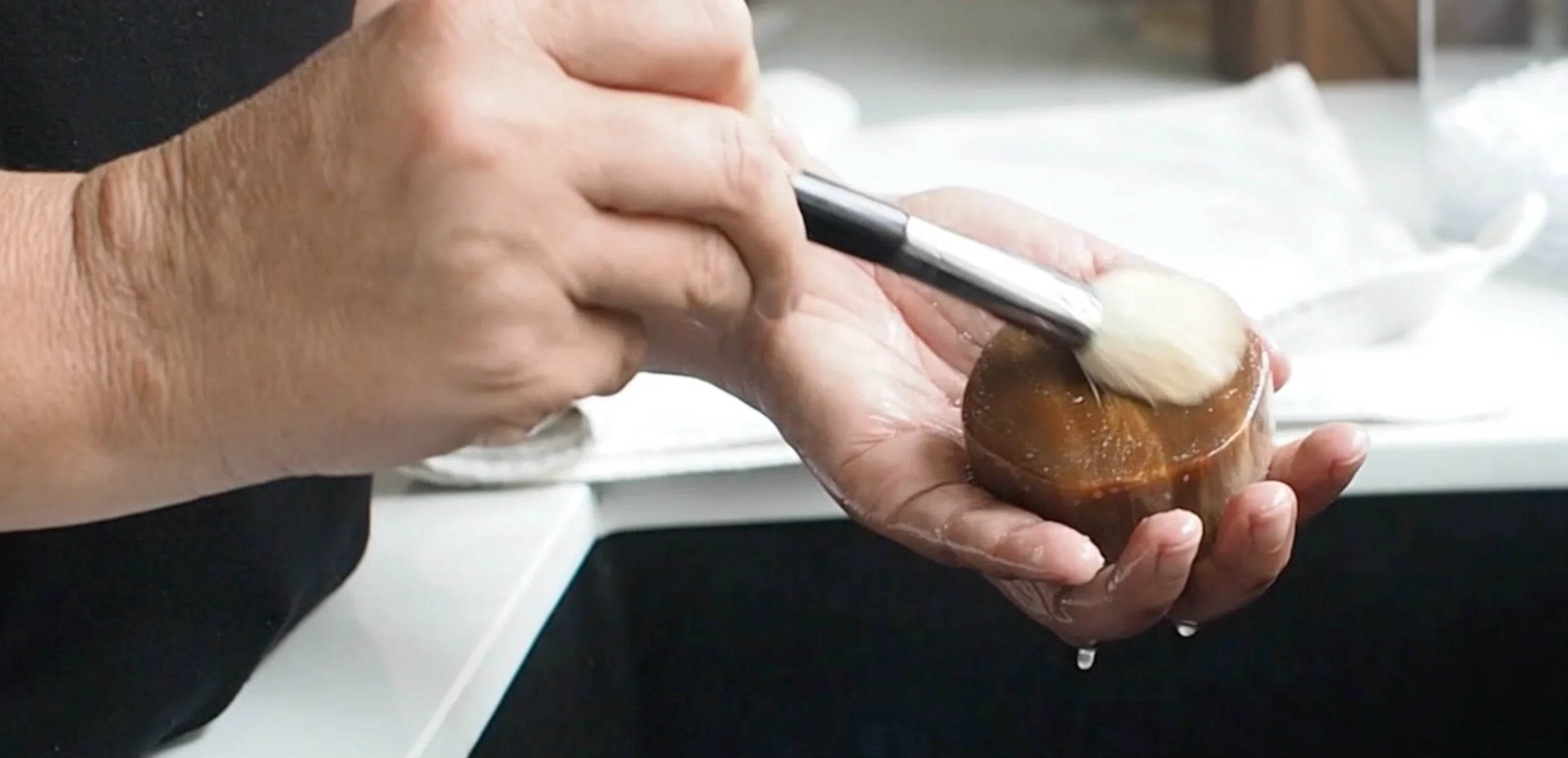 Tiger's eye
Cleans up to 1,000 brushes
Tiger's Eye will clean up to 1,000 brushes, which makes it a great addition to a pro makeup kit.
With Tiger's Eye you know your brushes are clean and disinfected keeping your infection control standards high.
buy now
A. All types of makeup brushes, those for personal use or for professional makeup artists, are effectively cleaned with Tiger's Eye Brush Soap.
A. The formulation and the method of brush cleaning using the bar makes it easy on any type of makeup brush. The formula provides both cleaning and leaves no residue on the brushes after rinsing.
A. Professional makeup artists should clean brushes between clients. Personal use makeup brushes should be cleaned as needed to prevent the building of makeup and damage to the bristles. Cleaning brushes also helps to prevent the transfer of color between applications.
A. Any type of dirty or unclean equipment or tools used when applying makeup can potentially cause the transfer of bacteria that may impact the skin. People that are prone to acne should wash personal makeup brushes daily.
A. Using alcohol on natural bristle brushes and quality brushes is not an effective cleaning solution. Not only is it ineffective in removing some types of makeup, but it can damage the brush ends and ferrules and results in additional brush replacement over time.
A. Ideally, professional and personal makeup brushes should be washed daily using Tiger's Eye Brush Soap.
A. Cleaning makeup brushes after each use is a good habit and ensures they are clean when you need them the next time.