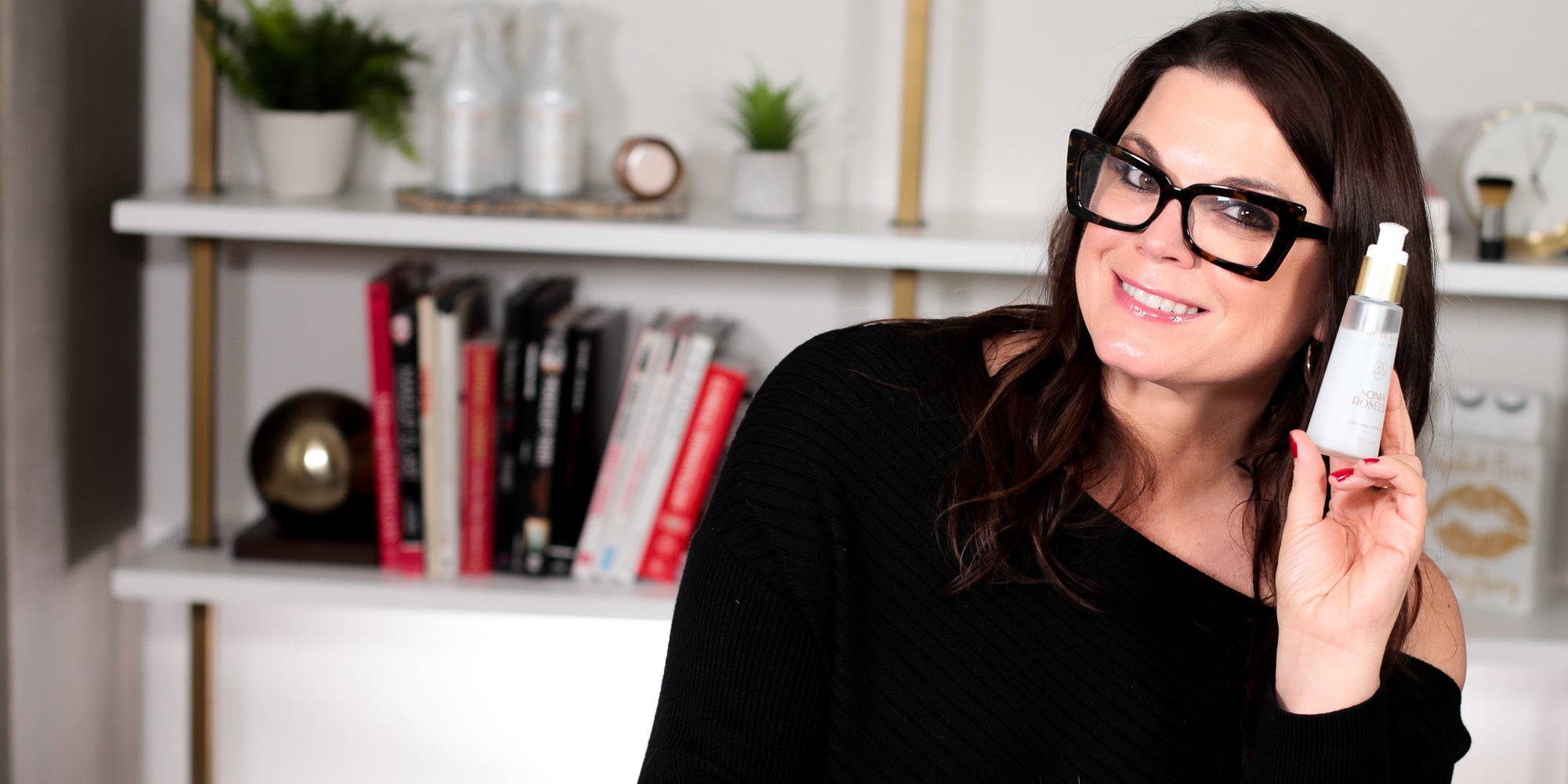 Discover
SONIA ROSELLI
From Struggle to Solution: Sonia Roselli's Journey to Healthier Skin
ABOUT
Get ready to meet the beauty industry's ultimate rule-breaker!

For the past 30 years, Sonia Roselli has been shaking things up and changing the game for her clients.

Not just an esthetician, makeup artist, and educator, but also a sought-after product development consultant, she's worked with some of the biggest names in cosmetics. But don't let her impressive resume fool you, she's a rebel with a heart of gold. Sonia knows the ins and outs of the beauty world and the impact it has on women's lives.

Not only was she working the fashion shows like Milan Fashion Week, she was also glamming up the biggest celebrities, including A-listers like Betty White, Elton John, Linda Evangelista, and Lenny Kravitz just to name a few.
THE PEOPLE'S MAKEUP ARTIST
Sonia's true calling was revealed while she was working as a top bridal makeup artist in Chicago.

She saw first-hand the difficulties real women faced and felt driven to make a positive impact. By helping brides feel stunning on their big day, she quickly became known as the "people's makeup artist".

Abandoning the pressure of perfection in fashion, she devoted herself to uplifting all women and helping them feel beautiful at any age.
HER OWN SKIN STRUGGLES
With the rise of social media, she noticed a major uptick in skin sensitivity and broken barriers among her clients who sat in her chair.

The constant promotion of products by influencers was doing more harm than good, and it all hit home for Sonia when she faced her own skin sensitivity issues after a hysterectomy.
Sonia's 'aha' moment came when she realized that the big cosmetic brands were all about the bottom line, not about actually helping their customers skin. That's when she took a leap of faith and started her own indie brand, taking on the big guys and putting the needs of her clients first.
SEXAPEEL™ IS BORN
Sonia was motivated by the emphasis on hydration and enhancing the skin barrier in Japanese and Korean skincare, as her clients would bring her these products from their travels.

Sonia had a vision to create a skin prep line that would not only get skin ready for makeup, but also help maintain its barrier health.
Along the journey, she met a Korean chemist who made her vision a reality. Together, they created Sexapeel - a gentle exfoliant that nourishes and repairs without upsetting your delicate skin barrier.
Sexapeel™ was the birth of Sonia's skin prep line - a multi-purpose, effective skincare and pre-makeup line focused on skin barrier health.
transforming beauty
One product at a time
Sonia recognizes the importance of taking her time to develop and launch each product, ensuring that they are of the highest quality and truly meet the needs of her customers. She knows that rushing to market with an inferior product can have a negative impact for her customers, so she takes the time necessary to get it right.
This unwavering commitment to quality and dedication to her customers sets her apart in the fast-paced beauty industry and has earned her a reputation as a trusted expert in the field.
ENJOY YOUR BEAUTY RITUALS
WITHOUT IRRITATION
Sonia's mission is to help women rediscover the joy of their beauty rituals.

With her commitment to quality, ethics, and education, she is a leader in the indie beauty industry, challenging the fast beauty mentality of the big cosmetic giants and inspiring a new generation of women to embrace their unique beauty with products that actually work.