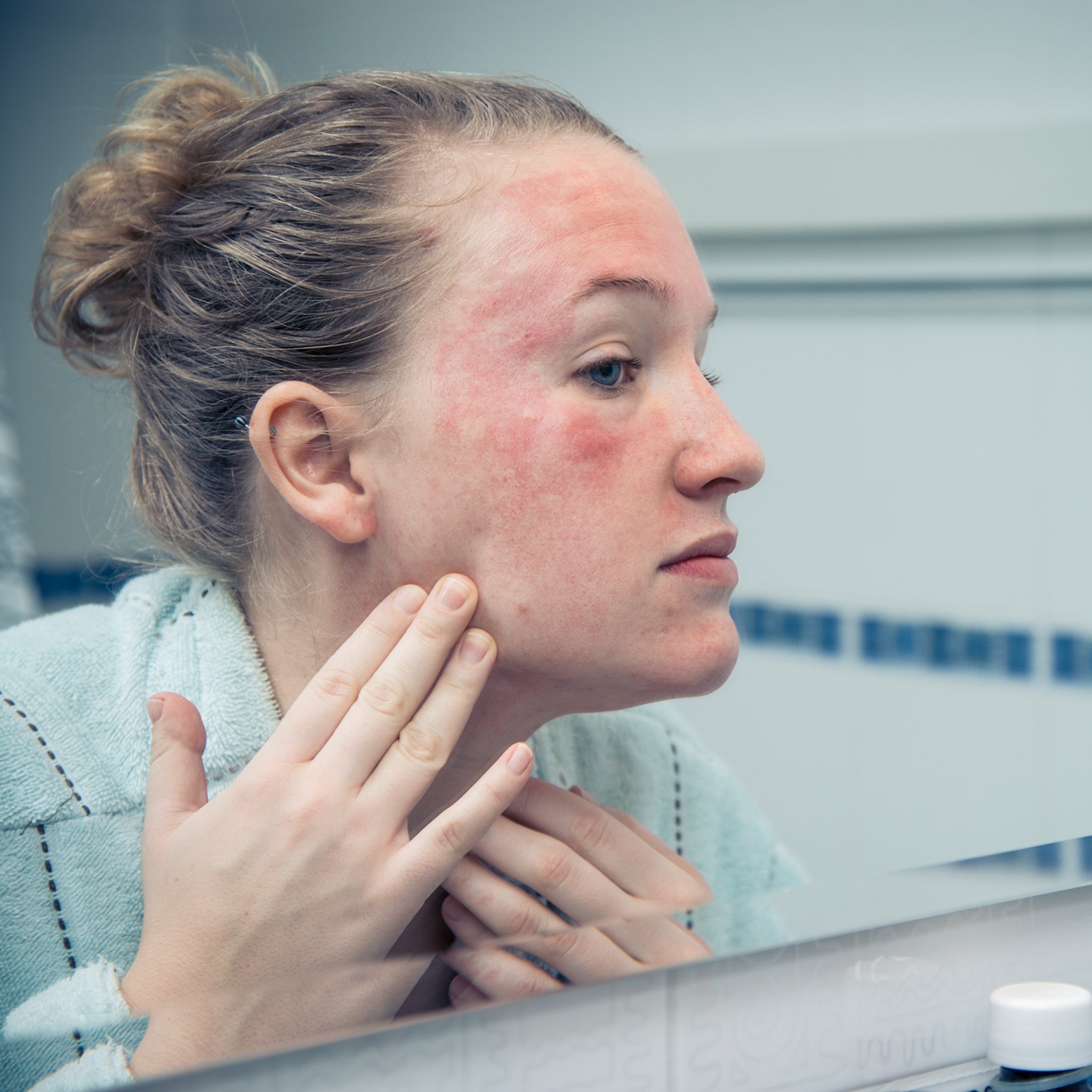 The Real Villain behind skin sensitivity?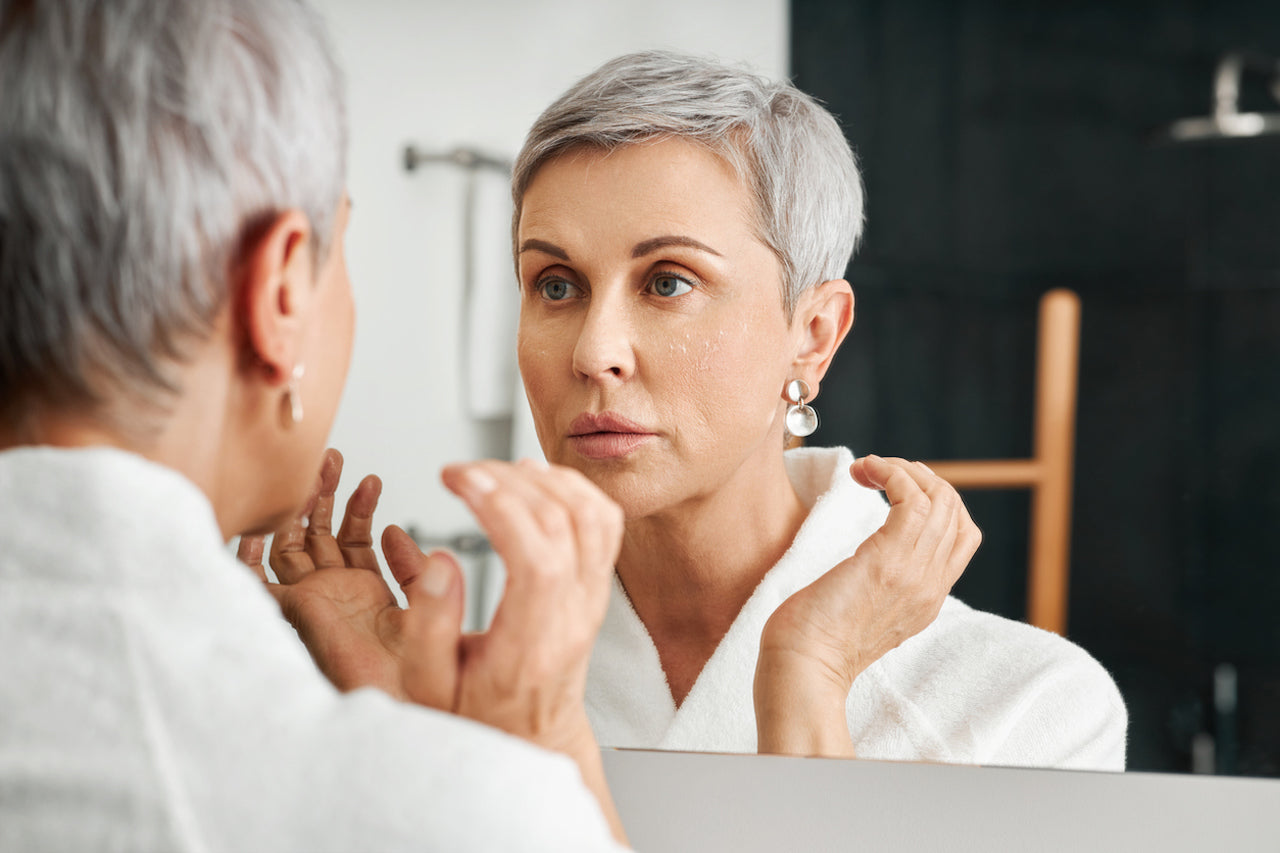 THE VILLAIN IS
DRY, DEHYDRATED SKIN
Think dry, dehydrated skin is just a discomfort?
Think again.
It's the hidden villain behind skin sensitivity and problem skin.
Your skin, when starved of moisture, becomes a playground for irritants, sparking inflammation and distress.
This isn't a minor skincare hurdle; it's a roadblock to your quality of life.
THE SOLUTION
BARRIER REPAIR TRIO
The Barrier Repair Trio is specially designed to combat the villain of dry, sensitive skin
buy now
AS SEEN IN
WHY I CREATED THIS
Hi, I'm Sonia.
I know the challenges of dry, sensitive skin firsthand.

After a hysterectomy turned my skin dry and sensitive, I created this skincare line from personal experience.

The Barrier Repair Trio, as shown in these before and after photos, came to my rescue when a micro-needling treatment left my skin inflamed.

In just six weeks, it brought my skin back to balance.

Our products aren't just skincare; they're a peace treaty with your skin.

Learn more about the journey of dry, sensitive skin here.
SIGNS YOU NEED THE BARRIER REPAIR TRIO
Chronic Dryness
If your skin is perpetually dry, flaky, and rough, the Barrier Repair Trio can offer the deep hydration it needs. The specially formulated cream is designed to lock in moisture and keep your skin hydrated all day long.
Skin Sensitivity
The Barrier Repair Trio is a perfect choice for individuals with sensitive skin.

Its gentle ingredients minimize the risk of irritation and inflammation, providing your skin the care it needs without causing discomfort.
Post-Treatment Recovery & Exfoliation Care:
Whether you're indulging in at-home exfoliation or have just emerged from a professional skin treatment like micro-needling, chemical peels, or laser resurfacing, your skin needs extra TLC. That's where the Barrier Repair Trio steps in. It aids in the healing process, soothes irritation, and reduces redness, making it an essential companion for anyone committed to regular skin exfoliation.
Improves Your Skin Texture
If your skin's texture is uneven due to dryness and flakiness, the Barrier Repair Trio can help.

By delivering deep and lasting hydration, it helps to smooth out the texture of your skin, making it look and feel softer and smoother, which is essential healthy skin.
GET BACK YOUR GLOW
The Barrier Repair Trio also helps in minimizing the appearance of fine lines and wrinkles, which are often more prominent in dry skin.
By providing intense hydration and maintaining a strong skin barrier, it helps promote a youthful and revitalized complexion.
BUY NOW
GET THE SYSTEM
What's Inside The Barrier Repair Trio Kit
PHASE ONE: THE REPAIR PHASE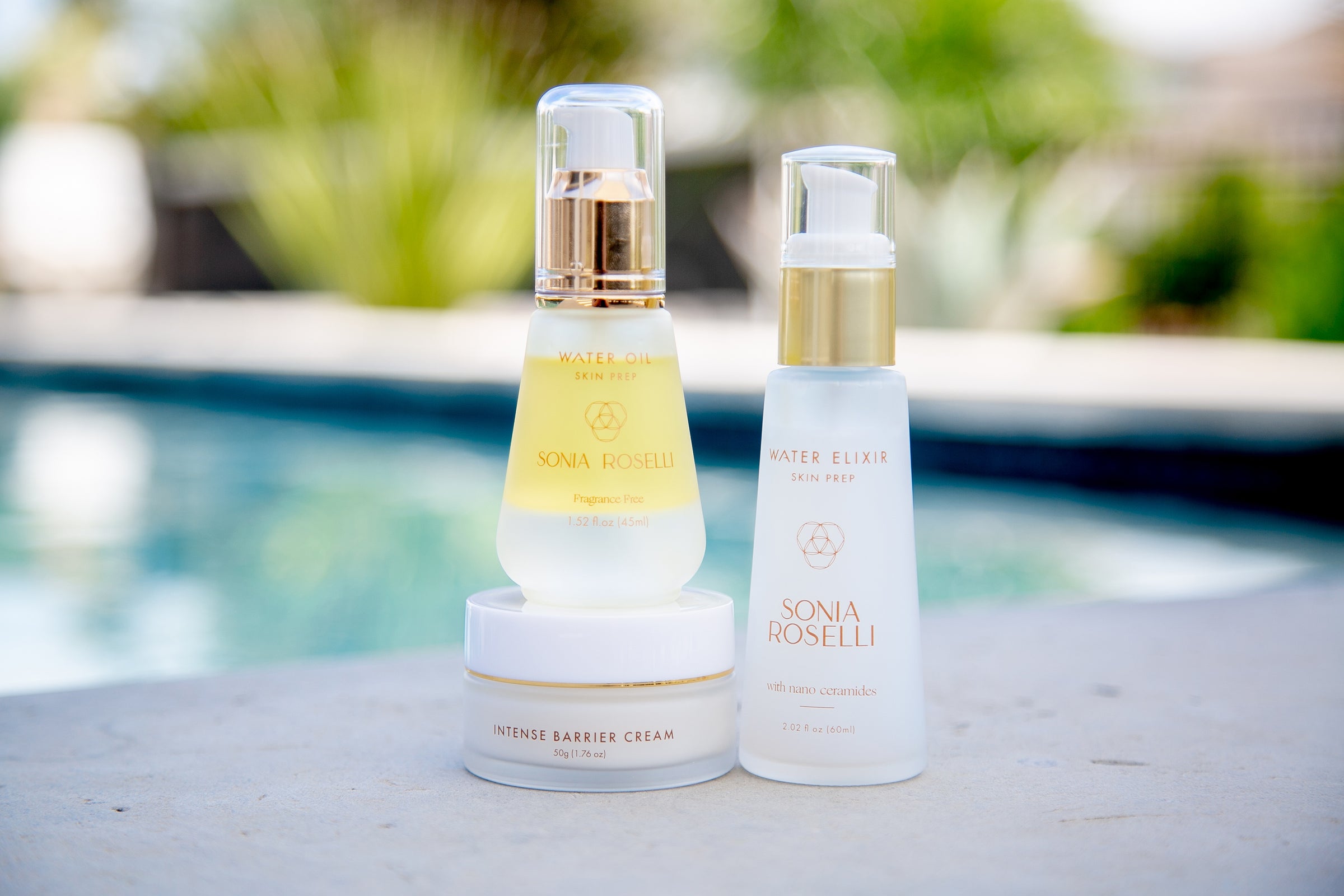 DON'T IGNORE YOUR DRY SKIN
It's not going anywhere. Ignoring it makes your skin an easy target for irritants and discomfort.

That dream of hydrated, youthful glow? Just a dream.

Make the smart choice - go for the Barrier Repair Trio.

Trust me, you'll love it!
BUY NOW