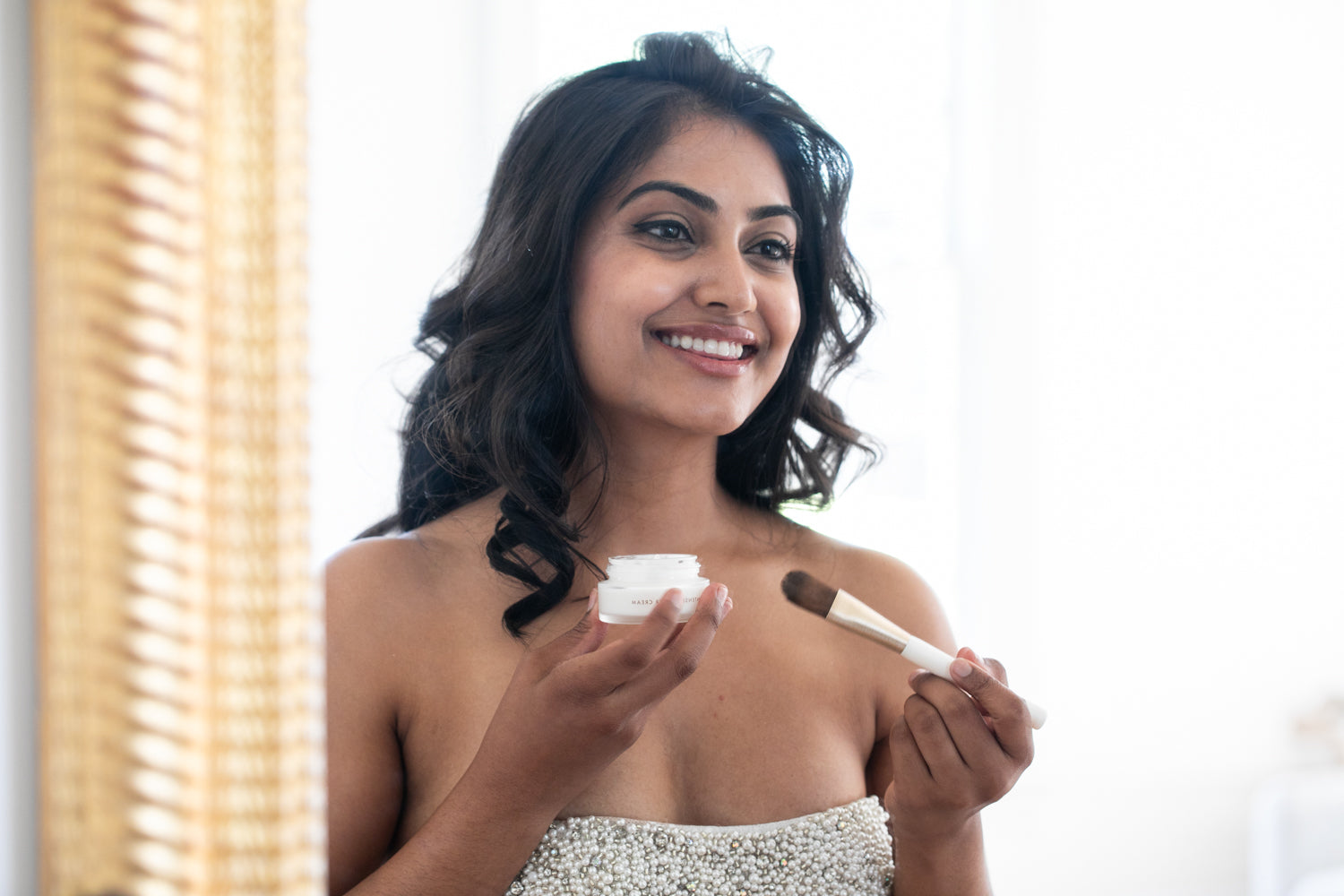 THE SYSTEM
WHY PREP YOUR SKIN BEFORE MAKEUP
Watch my video on mastering the art of skin prep before makeup!

Get the pro secrets to a hydrated, smooth canvas that ensures your makeup looks fresh and lasts all day.

17 Minutes
Why You Should Prep Your Skin Before Makeup
6 Reasons Why Prepping Your Skin Before Makeup is Essential:
Smoother Base for Flawless Makeup
A well-prepared skin acts as the perfect canvas. When skin is hydrated and primed, makeup goes on smoother, blends effortlessly, and stays put longer, ensuring that your look remains fresh throughout the day.
Intense Hydration For Your Base
Not all skincare products are created equal. Our specially formulated products provide deep hydration.

This ensures that your makeup adheres better to your skin and doesn't slide off.
No More Pilling
One of the biggest challenges faced by makeup enthusiasts is the pilling of traditional skincare products. Our skincare is meticulously crafted to ensure it seamlessly integrates with makeup. No more tiny balls of product ruining your perfect finish!
Longer Makeup Wear
With a solid skincare base, makeup adheres better and lasts longer, without looking cakey.

This means fewer touch-ups and a consistently fabulous look from dawn to dusk.
Protection & Nourishment:
Apart from enhancing the appearance of your makeup, prepping your skin with our skincare nourishes the skin from within. It acts as a shield against harmful external factors like pollution and transepidermal water loss, ensuring your skin stays protected while looking its best.
Boosted Confidence
By integrating our intensely hydrating skincare into your pre-makeup routine, you're not just prepping your skin; you're elevating it. Feel the difference, see the glow, and stand out in any crowd.
For Extremely Dry Skin Add This:
For SENSITIVE SKIN
Apply with our Skin Prep Brush to prevent cross contamination of other products to your face.