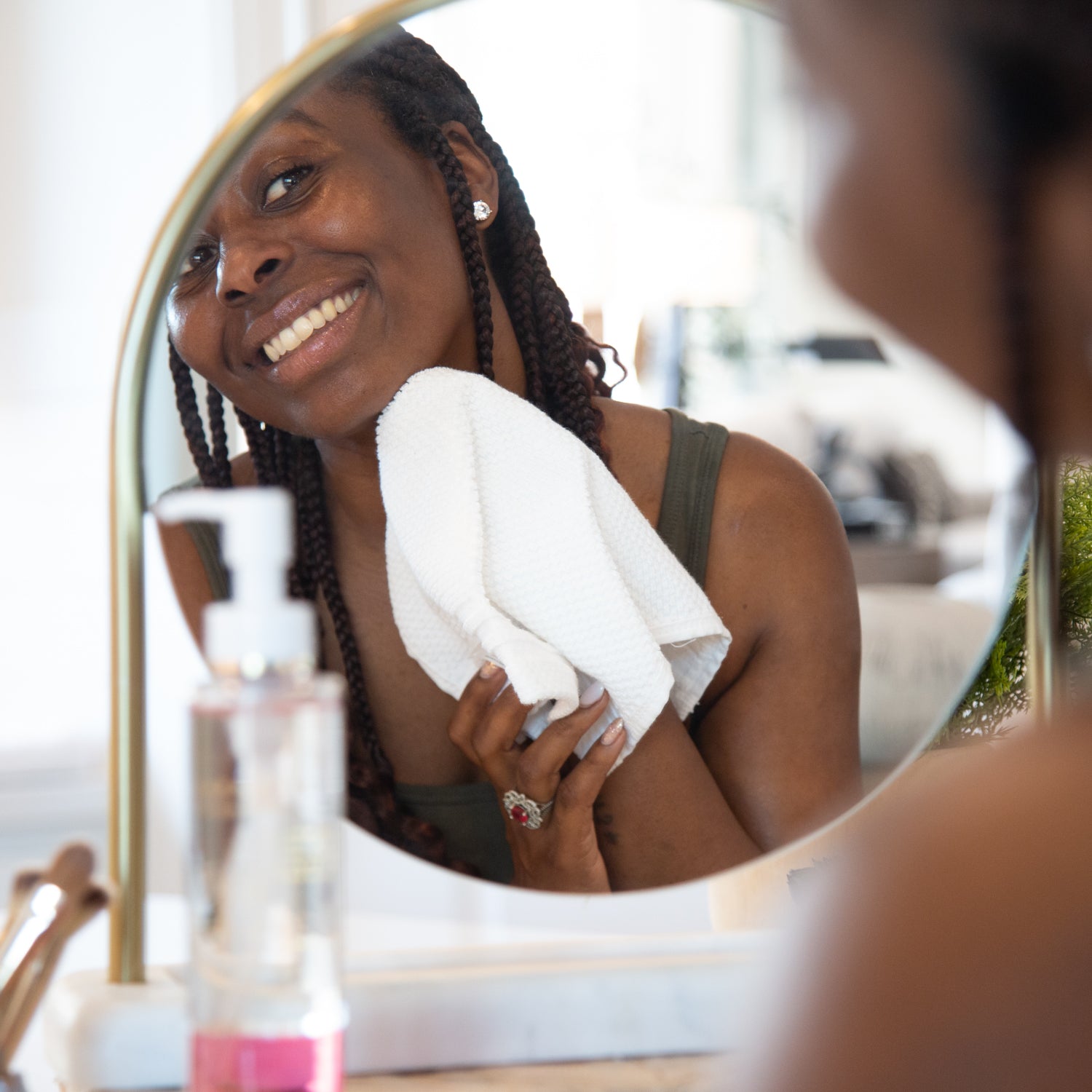 THE PROBLEM
Removing Makeup & Sunscreen Has Become a CHORE
At Sonia Roselli, we know how challenging it can be to find a makeup remover that is both gentle and effective when you have sensitive skin...
BUY NOW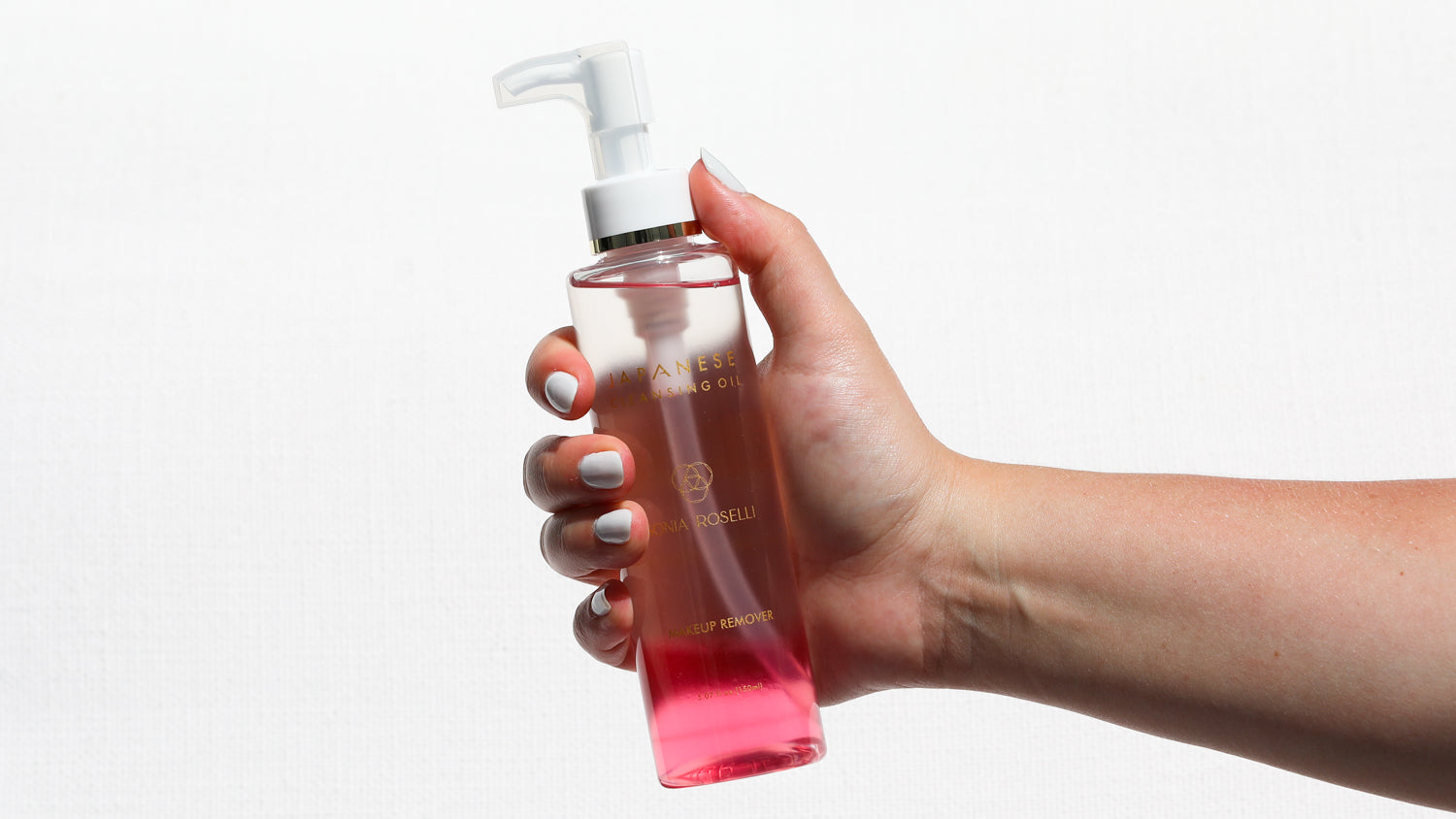 That's why we created Japanese Cleansing Oil.
AS SEEN IN
WHY YOU NEED
JAPANESE CLEANSING OIL
Effective Yet Gentle:
Tackles stubborn makeup and sunscreen, and treats your skin with respect.

Preserves Your Skin's Glow:
Keeps skin's moisture intact, leaving your skin radiant and balanced.

Made For Everyone:
Perfect for all skin types, turns your cleansing routine into a luxurious self-care spa ritual.
BUY NoW
WHY JAPANESE CLEANSING OIL IS DIFFERENT
Keeps Your Skin Hydrated
Unlike traditional makeup removers that can dry out and irritate your skin, Japanese Cleansing Oil effectively removes your makeup and sunscreen while nourishing your skin.
You'll feel the difference after just one use.
Brightens Your Skin
JCO uses natural enzymes and gentle acids to lightly exfoliate and remove dead skin cells, fostering a brighter and more glowing skin appearance.
SOOTH & CALM
Ingredients in JCO can help reduce skin redness, inflammation, and sensitivity, making JCO suitable if you have sensitive or reactive skin.
DID YOU KNOW?
FACIAL CLEANSERS ARE NOT DESIGNED TO REMOVE MAKEUP
Facial cleansers may not effectively remove makeup and sunscreen. They can fall short in breaking down makeup and sunscreen, forcing you to be aggressive with your skin and cause skin barrier disruption.
Foaming Facial Cleansers Can Strip Your Skin
Foaming makeup removers and facial cleansers can strip your skin of its natural oils, causing dryness and triggering increased oil production.
HOW IT WORKS
Japanese Cleansing Oil dissolves even the toughest makeup, deeply cleanses without irritation, and helps maintain your skin's natural moisture balance.

Just apply a small amount to your face, gently massage, and rinse.
BUY NOW
KAYLA's STORY
Micellar Waters and traditional makeup removers and cleansers were drying out her skin that made her poor skin red and irritated.

Before shows Kayla before using Sonia Roselli's skincare with Japanese Cleansing Oil.
After shows Kayla 8 week after using Japanese Cleansing Oil and the entire Sonia Roselli line of skincare.
"IF YOU DON'T HAVE THIS, YOU definitely NEED TO TRY IT!"
"It's the best makeup remover I've ever used, which is a lot for me to say"
SEE THE GLOW! READ OUR HAPPY SKIN STORIES!
HELPS MY ECZEMA
Seriously never found anything quite like this. I keep several bottles in my house.
-DeeDee
Example title
Use this section to explain a set of product features, to link to a series of pages, or to answer common questions about your products. Add images for emphasis.
Example title
Use this section to explain a set of product features, to link to a series of pages, or to answer common questions about your products. Add images for emphasis.
★★★★★

I've been around the block in my 65+ years and this is truly a game changer for me. Love this product!

Donna P.
★★★★★

So far I love everything I've bought from Sonia Roselli. This is way more gentle compared to any other makeup remover I've ever used. Works well with my dry, sensitive skin

Megan W.
★★★★★

My skin has never been as soft. It takes off my makeup effortlessly and leaves my skin soft and glowing. I haven't had any pimples since I started. I can't use anything else on my face.

Tina D
★★★★★

Will never be without! Using this cleansing oil alone, is a treat for my skin! Using it in conjunction with all the other players is down right magical! Ill be 52 in a couple of weeks and I don't look a day over 35! Ok, perhaps 40, all I know is that I get a TON of compliments on my skin! Thank you!

Vanessa B.

Los Angeles, CA
★★★★★

Once I started using it, I could never stop! Very light weight but hard working and leaves your skin clean and hydrated! Highly suggest to finish with the water balm!

Sarah S.
Hi, I'm Sonia
With my own sensitive skin and 20 years as an esthetician, I know all too well the quest for the perfect product when you have delicate skin.
That's why I've partnered with a world-renowned Japanese chemist to craft a cleansing oil that's nothing short of a game-changer.

This unique formula doesn't just rinse off easily – it leaves absolutely no residue or irritation.
Imagine, a cleanse that's as comforting as it is effective.
It's the cleansing oil that you deserve!
STOP WASTING TIME
Don't let the frustration of makeup removal become the failure in your skincare routine.

Without Japanese Cleansing Oil, you might find yourself struggling with stubborn makeup that refuses to budge, leading to countless wasted cotton pads and precious time wasted.

So why wait, make JCO yours!
BUY NOW
READY FOR AN EASIER CLEANSING ROUTINE?
Not at all. Japanese Cleansing Oil is designed to balance your skin's natural oils rather than adding excess oil to it. In fact, it can help regulate sebum production and leave your skin feeling soft and hydrated, not greasy.
Contrary to this common fear, high-quality cleansing oils like our Japanese Cleansing Oil are formulated to be non-comedogenic, meaning they won't clog pores. It effectively dissolves and removes impurities and makeup, including excess oil that can lead to breakouts.
No, cleansing oil is beneficial for all skin types.

For oily and combination skin, it can help balance sebum production.

For dry skin, it provides much-needed hydration without over drying it.
Yes, absolutely! Japanese Cleansing Oil is highly effective at dissolving even waterproof makeup and long-lasting foundation, leaving your skin clean and fresh. Just be sure to massage into dry skin.
Unlike traditional facial cleansers, Japanese Cleansing Oil do not strip your skin of its natural oils.

Instead, it gently dissolves the dirt and impurities without disturbing your skin's natural moisture barrier. This makes Japanese Cleansing Oil, a gentler and better alternative.
Not at all! Using Japanese Cleansing Oil is as simple as applying it to dry skin, gently massaging it in, and then rinsing it off with water.

It's an easy step to incorporate into your daily skincare routine because it's so effective.
Our Japanese Cleansing Oil is carefully formulated with gentle, non-irritating ingredients making it suitable for even sensitive skin types.

However, as with any new skincare product, we recommend doing a patch test first.
Foaming cleansers can give the sensation of a thorough clean due to the lather they create. However, they can often strip your skin of its natural oils, and cause skin barrier disruption.

Japanese Cleansing Oil cleanses effectively while preserving your skin's natural moisture, providing a balanced and nourishing cleanse.
The Japanese Cleansing Oil is an economical choice over time.

Its potent cleansing capabilities mean you only need a small amount for each use, which extends the product's lifespan.

Plus, its high concentration offers excellent value for your money.
Just like other skincare products, not all cleansing oils are created equal. If you've had a negative experience in the past, it could be due to a specific formulation that wasn't right for your skin.

Japanese Cleansing Oil is uniquely formulated to be gentle yet effective for a variety of skin types and rinses off so beautifully. Give it a try, and we think you'll be pleasantly surprised!